One of the key additions to the second generation model of the Nexus 7 over its predecessor was the addition of LTE. Google's website clearly mentioned the presence of LTE on both the US as well as the European models, with support for the respective bands.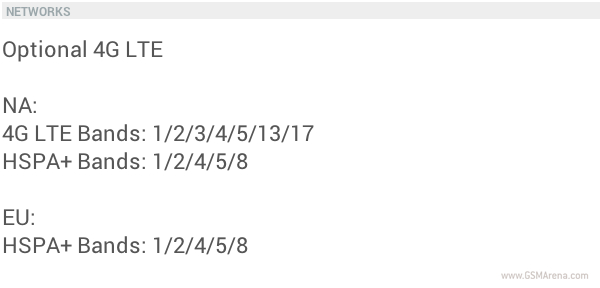 If you were to visit the Nexus 7 specifications page now, however, you'd notice that it no longer mentions LTE bands for the European model. Whether this was just a mistake on the specifications page that was later corrected or Google cancelling plans on releasing the LTE model in the Europe is not yet known. For what it's worth, they never talked about the European LTE model during the event.
This doesn't mean there won't be data connectivity at all but if you're in Europe you would have to contend with HSPA+ connectivity on your new Nexus 7.
Judul:
European Nexus 7 no longer specified to support LTE
Rating:
100%
based on
99998
ratings.
5
user reviews.
Ditulis Oleh
00.12
Artikel Terkait Mobile :