The Samsung Galaxy Note phablets are some of the best-selling smart devices around – the original Note has around 10 million sales to date, while the outgoing Note II has reached 30 million.
There numbers come from general manager of Samsung Taiwan's mobile communication team Andy Tu. This sounds about right as JK Shin himself (Samsung Mobile's chief) said that the Galaxy Note line has sold over 38 million a couple of weeks ago.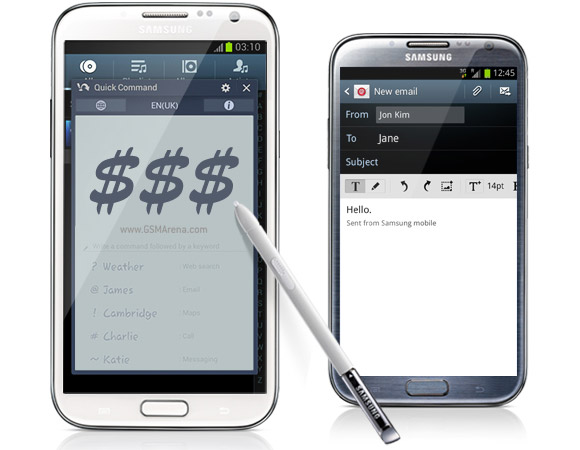 The Galaxy Note II has come a long way since it sold 3 million units a month after launch and reached 5 million units sold another month later. The pace is accelerating, however, as the original Note took until March 2012 to hit the 2 million mark and it launched in October 2011.
This doesn't necessarily mean that the new Galaxy Note 3 will see a similar jump in sales but we're waiting for the quarterly report from Samsung to see if the phablet will be mentioned alongside the Galaxy S4 as one of the hottest sellers (the S4 passed 20 million as early as July). Korean site ET News claims the Note 3 isn't doing too hot in its home market, in part due to a government crackdown on subsidies.
Judul:
Over 30 million Samsung Galaxy Note II units sold
Rating:
100%
based on
99998
ratings.
5
user reviews.
Ditulis Oleh
06.09
Artikel Terkait Mobile :