The rumor mill is churning at full force, and this time, Nokia and Android are the subject of conversation.
Allegedly, the Finnish manufacturer is looking for an operating system to beef up their budget Asha line and Android might end up as their platform of choice.
The first test device making use of the alternative OS is supposedly codenamed Nokia Normandy. If it gets to production, it will be released in a variety of colors (typical of Nokia's lower end offerings) and will have a 4-inch screen and dual SIM support. The product code for the phone is said to be RM-980.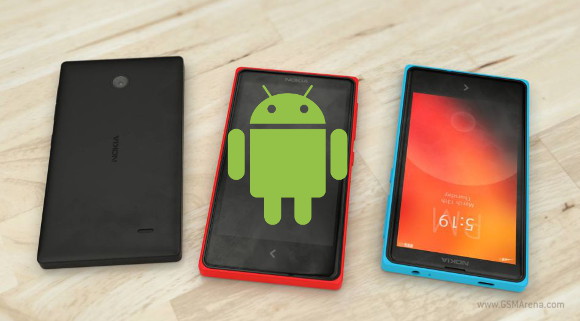 A Nokia Asha feature phone
Development on the Normany is lead by Egil Kvaleberg and Peter Skillman (UI), the same people who brought us the Asha line of phones.
This story should be taken with an entire tablespoon of salt, as getting this sort of a device into production would be highly unlikely considering that Nokia just recently decided to sell its smartphone business to Microsoft and the Finnish company will probably can the entire Asha lineup altogether.
We will keep you up to date with any additional developments on this story.
Judul:
Nokia Normandy might be an Asha running Android
Rating:
100%
based on
99998
ratings.
5
user reviews.
Ditulis Oleh
09.08
Artikel Terkait Mobile :